Schedule Listings
Sometimes you need to outline a schedule in a way that can be manipulated on the frontend.
This is a Community Plugin! Learn how create your own plugin, or copy and remix existing ones in our documentation →
DatoCMS Plugin Schedule Listings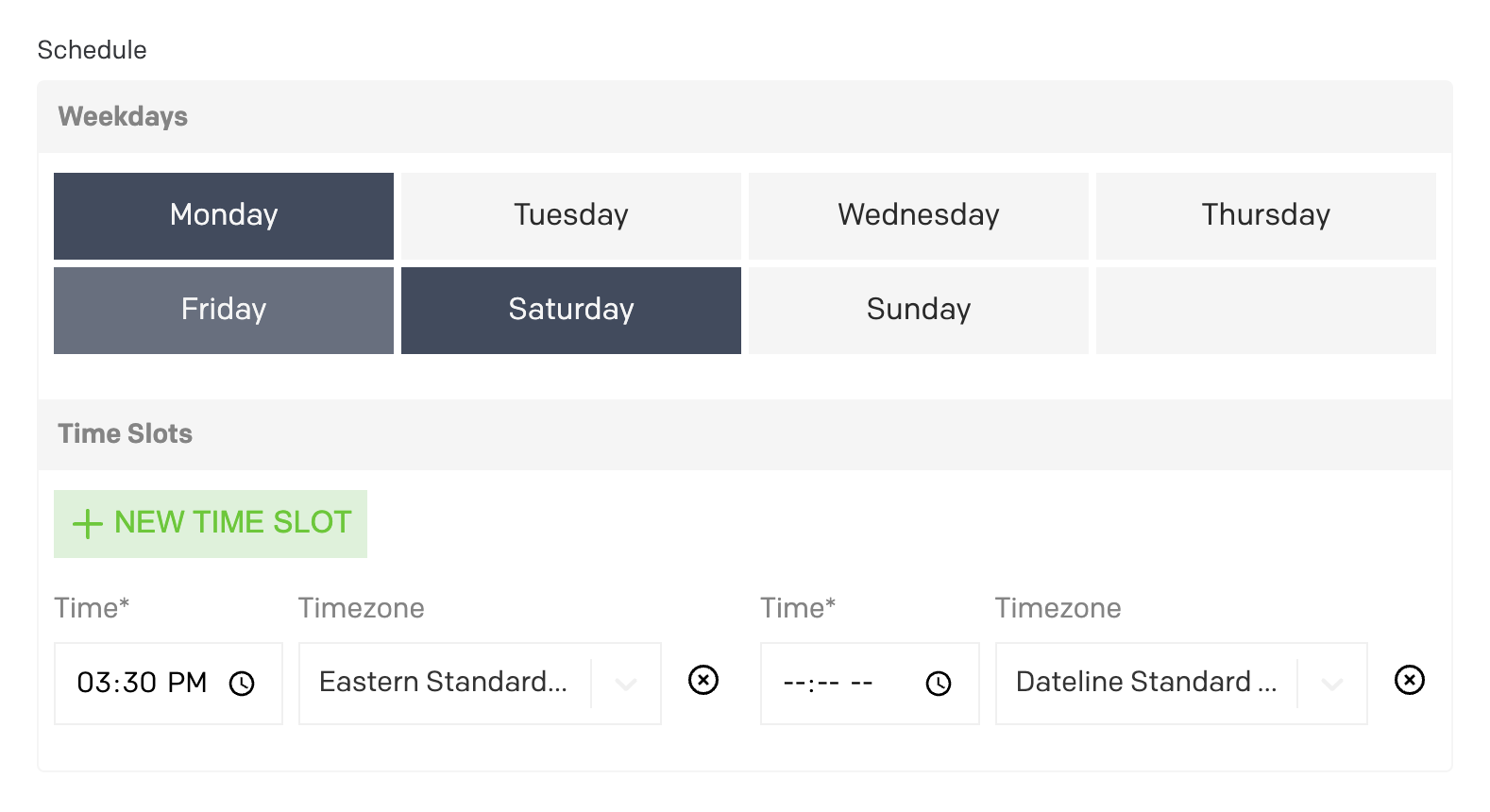 This plugin exists because we needed a way to model our broadcasts across various time slots. Example:
Monday – Friday 3pm EST
Saturday 4am CST
Sunday 10am PST
Using this plugin
After installing this plugin, simply create a JSON field, and change the Field editor value to Schedule Listings.
You may want to create a block from that field, and then use it in a Modular Content field.