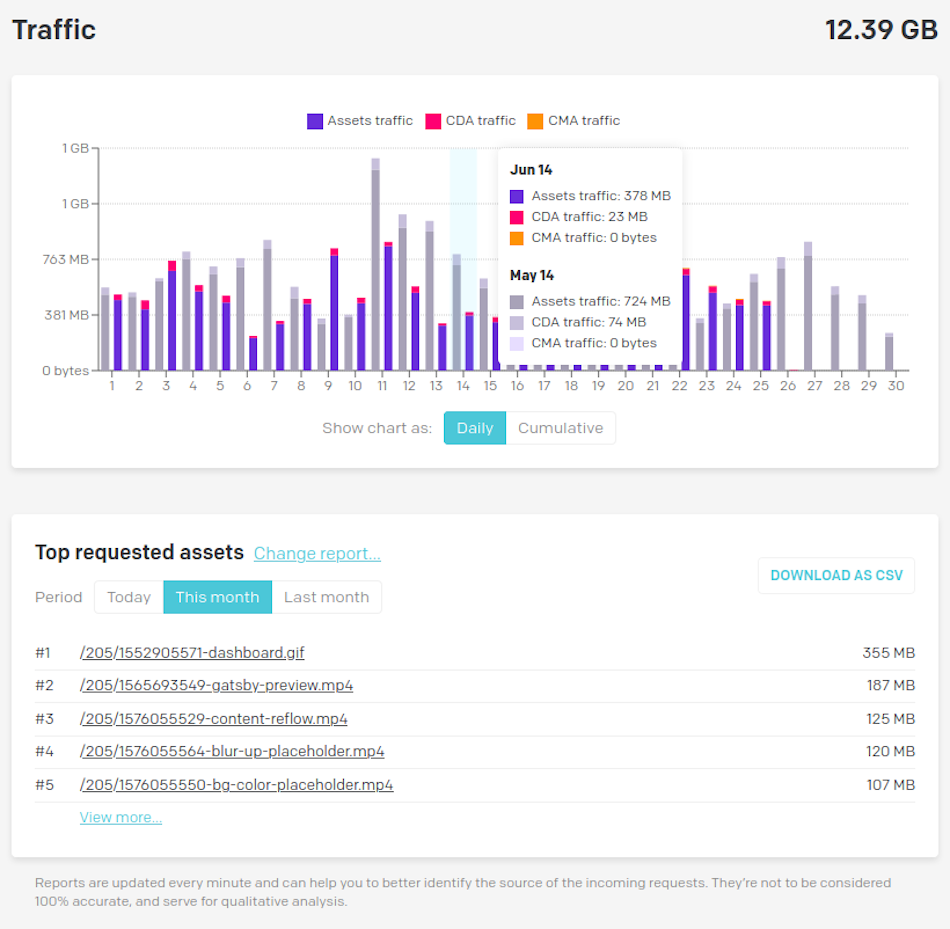 More stats on traffic and API calls consumption
Now we are providing a very granular set of statistics about assets, API calls and videos, to help you troubleshoot where you can optimize or better understand where the traffic is coming from.
With all this information we are sure you'll be able to better optimize your sites, in order to get better performance and saving some money! We hope to help you with this.
As a small note, we have also improved our interface to optimize the loading of big projects. This should speed up everyone, but should be felt more by big projects.
Finally, we have upgraded the dashboard to better show the projects on which you are only a collaborator and not the owner and also show who is the owner when you try to do actions restricted to them. Hopefully this will simplify management of the projects.